L'Entrevue

A la Une

Geoffroy de Lavenne: Les grands principes de l'hébergement à valeur ajoutée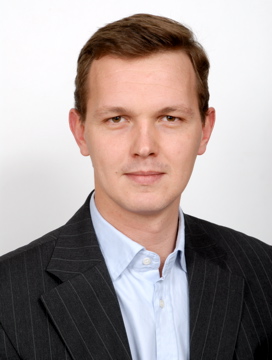 Abonnez vous à la mailing-list de La Lettre


La news : The US/EU Economic Relationship
The US/EU Economic Relationship
26/06/13 20:32
- The U.S. economic relationship with the EU is one of the largest and most complex in the world, generating an estimated goods and services trade flow of about $2.7 billion a day in 2012
---
Vos réactions(0)
Bookmarker cette page
Recommander l'article

(416)
---
The U.S. economic relationship with the EU is one of the largest and most complex in the world, generating an estimated goods and services trade flow of about $2.7 billion a day in 2012, and representing an estimated 30 percent of global trade. The transatlantic economy is a powerful link between companies and producers, and businesses and employment opportunities.

Trade and Investment

• In 2012, the United States exported $463 billion in goods and services to the EU, estimated to support more than 2.2 million U.S. jobs. U.S. exports of agricultural products to EU countries totaled $9.9 billion last year.

• In 2011, the United States supplied 11 percent of all EU goods imports and 29 percent of all EU private services imports, and purchased 17 percent of all EU goods exports and 24 percent of all EU services exports.

• Approximately 5 million jobs across the EU were supported by exports of goods and services to the U.S. market in 2008, according to a 2013 study by the Centre for Economic Policy Research in London.

• Foreign investment and affiliate sales power transatlantic trade. Sales of services by majority U.S.- owned affiliates in the EU were $499 billion in 2010.

• U.S. investment stock in Central Europe has grown tremendously. For example, American investment stock in Poland rose from $1 billion in 1995 to $12 billion in 2011.

• The EU has 62.7 percent of the foreign direct investment stock in the United States. The United Kingdom, the Netherlands, Germany, and France have the largest foreign direct investment in the United States.

The United States and The European Union: Building On Our Economic and Strategic Partnership

"America and Europe have done extraordinary things together before. And I believe we can forge an economic alliance as strong as our diplomatic and security alliances."

–President Barack Obama Together the United States and the EU can encourage multilateral liberalization in a globalized world.

In the G-8, G-20, the World Trade Organization and the Organization for Economic Cooperation and Development, the United States and the EU work together to promote an open, transparent, and non-discriminatory trade and investment climate worldwide.



Recherche
Réagissez en direct sur le dossier!
Les news du jour!

test


26/11/16 (16:39)

-

test




[business]



Publicité Facebook : Moins de formats, plus de cohérence


27/06/13 (19:07)

-

Depuis plusieurs mois, Facebook innove et réinvente ses formats publicitaires. Le réseau social vient récemment d'annoncer la rationalisation de son offre: optimale, simplifiée et plus compréhensive. Pour les annonceurs, il sera désormais plus facile de choisir les meilleurs leviers de recrutement en fonction de leurs objectifs (branding et/ou performance) et de leurs secteurs d'activités.




[business]



Free Mobile et son reseau


03/02/12 (19:07)

-

Par "souci de transparence", l'ARCEP a demandé à Free d'actualiser les informations sur l'état et la couverture de son réseau mobile. Car, lancer une offre mobile coup de poing, c'est bien, à condition que ça marche !




[telecoms]



L'offre BUSINESS FIRST de W4 s'ouvre à la mobilité


07/11/11 (15:47)

-

W4, éditeur de solutions de composition d'applications et expert du BPM, fait évoluer BUSINESS FIRST en annonçant une nouvelle version qui rend les applications disponibles automatiquement sur mobiles.




[wireless]




Docs